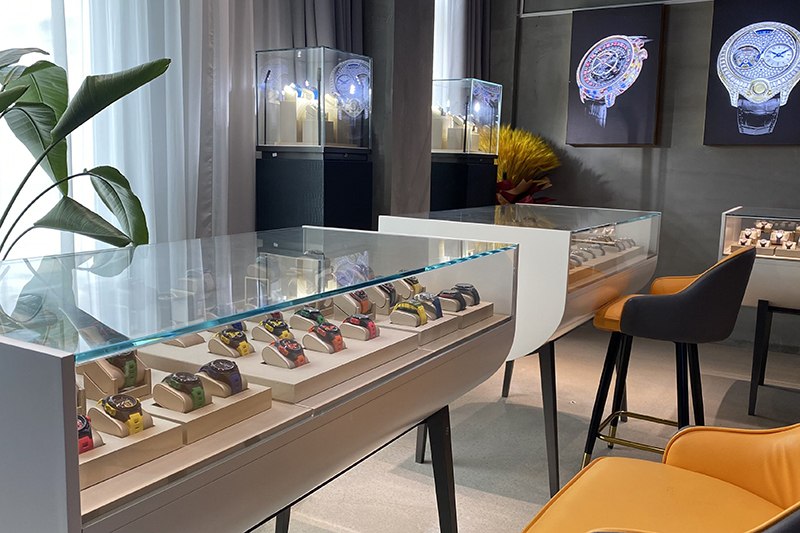 Diamond-like carbon (DLC) coating is used on better watches, providing function, durability, and style. This hard layer is applied through either a physical or plasma-enhanced chemical vapor deposition process, referred to as PVD and PE-CVD respectively. During the process, molecules of various materials are vaporized and returned to a solid in a thin layer on the surface of what is being coated. DLC coating is particularly beneficial in coating watches as it increases durability, is only microns thick, and is effective on a variety of watch materials.
DLC coating's durability and longevity contribute to its growing popularity with watch manufacturers. Applying this thin layer adds hardness to the entire surface, protecting parts from scratches and other forms of wear.
As watches have precision parts, it is important to have all mechanisms functioning properly, and to have resistance and friction minimized. Using DLC may lead to less less dirt and dust build-up.
Base Material Compatability
Another major benefit of diamond-like carbon coating is its ability to adhere to a wide variety of materials and shapes. Using the PE-CVD process ensures the DLC coating is applied evenly across watch components, providing durability and a smooth finish to watch parts.
Automatic watch care is important for several reasons and is primarily concerned with the common and hassle-free ways to take good care of an automatic timepiece. As a watch enthusiast, there is a need to pay attention to an automatic watch maintenance cost – what exactly are you paying for and just how much should you be paying?
The answers are here. Have a quick read of this guide about some automatic watch maintenance tips for a better, long-lasting automatic timepiece.
They say that if you love what you are doing, you will never get tired of doing it repeatedly. Taking good care of your watch and maintaining its perfect working conditions are repetitive and delicate. Yet in the end you get to understand the point – an automatic watch, though small as it may seem, is still a machine. It needs care and it needs you.
---
Post time: Apr-24-2023